Relaxation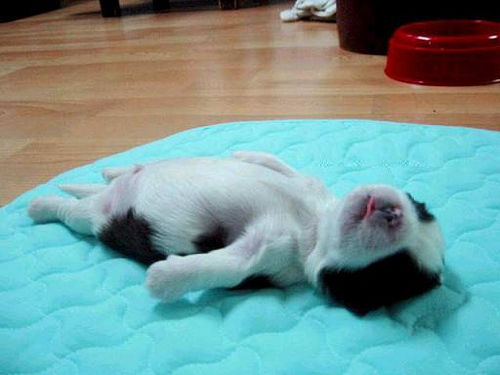 Relaxation techniques are another way you can reduce anxiety. When used with mental and physical preparation, relaxation before and during an exam can aid retention and improve test performance. Here are several techniques for you to try:
Technique 1
Breathe in slowly and deeply through your nose and feel your stomach (not your chest) extend. Hold for a few seconds. Pull in your stomach, forcing the air out and think "relax." Repeat two or three times. Practice this procedure.
Next, to let your body relax, put your arms at your sides, close your eyes, and let your mind go blank.
Now, beginning with your head, tense the muscles in your forehead and scalp for about ten seconds. Then let them relax completely. Think about how the difference between the two states feels and concentrate on making those muscles relax more and more.
After about thirty seconds, repeat the process with the muscles of your face and jaw, neck, shoulders, arms, chest, and all the way down your body until you reach your toes.
While continuing to relax, imagine those situations in which you feel most tense and anxious. If you become anxious, stop imagining and relax again. Repeat the process of relaxation and imagining until you no longer feel anxiety while imagining the situations.
Practice relaxing at times when you feel anxious - while studying, reviewing, or actually taking the exam (if time permits). This will reduce tension and help you to clear your mind.
Technique 2
It is possible for students to learn how to relax on cue, so that anxiety can be controlled during the exam. Learning how to relax is fairly simple, but if you want to be able to do so during your next exam, you will have to practice it beforehand. Follow these steps:
Get comfortable in your chair - slouch down if that helps.
Tighten, then relax different muscle groups of your body, one group at a time. Start with your feet, then move up your body to your neck and face.
Breathe slowly and deeply.
Focus your attention on your breath going in and out.
Each time you breathe out say, "relax," to yourself.
Technique 3
Another approach focuses on reducing negative and worrisome thoughts that provoke the anxiety. Students who are anxious about tests tend to think things to themselves that are negative or exaggerated. Research shows that test anxiety can be reduced if these negative thoughts can be replaced by constructive thoughts. In order to do this, you must first become aware of your own thoughts, and then replace them with constructive thoughts. For example, replace a thought such as "If I do badly on the test, I'm a failure" with a thought such as "Yes, this is a difficult test. I am going to do the best I can. If I get a low grade, I will do what it takes to perform better next time."