Time Management
iStudy would like to acknowledge Glenna Emel for revising this tutorial's content.
Purpose
Students come to college with different expectations for their particular college experience. Some arrive with a clear goal of obtaining a degree. Other students simply enjoy learning and see the opportunity to learn in an atmosphere created for that very purpose as an important part of earning their degree. Others expect college to be a time to have fun, make new friends, and enjoy life without parental supervision, while some students are parents themselves, work full-time, or have other adult responsibilities and obligations.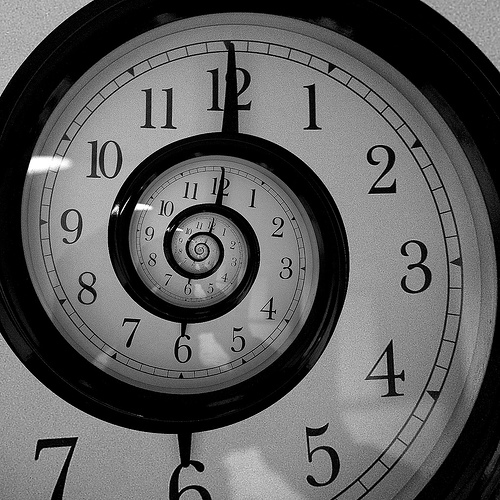 Whatever your expectations, the reality is that being able to plan and prioritize activities is an important skill to obtain so that you can complete class assignments and projects on time without denying yourself a social life, recreational activities, or other items that are important to you.
You will find some classes require more time than others. Studies have shown that the recommended "prep time" for every hour spent in class is two to three hours a week. This means taking fifteen credits will require between fourty-five to sixty hours a week to attend class and keep up with assignments and studying. This work load is heavier than that of many full-time jobs. In addition to study requirements, extra-curricular activities affect leisure time as well. Both families and jobs also come with additional time constraints.
Time management is a major concern for most of us. For a student, managing time has its own special twists and turns that have to be negotiated. Time management helps you to meet deadlines and be responsible. It helps you fit all the different pieces of your life together and complete class assignments and projects without the added stress of an approaching deadline.
There will be times when you have multiple exams or class projects scheduled for the same day. Developing your time management skills by learning a few time management techniques will help you plan for events that you can foresee and cope with those you cannot.
Goals and Objectives
This tutorial addresses academic survival skills and provides opportunities for information gathering, synthesis, and analysis in solving problems and in critical thinking. The overall goal of this tutorial is to introduce you to time management terminology and concepts. Once you finish this tutorial, you will be able to:
Determine goals for a given period of time.
Develop a strategy to achieve those goals.
Lay out a timetable for a term or semester.
Develop a weekly timetable.
Develop a daily timetable and "To Do" list.
Utilize time management techniques to avoid common mistakes and pitfalls in time management.
Activities
Below is the recommended sequence for completing this tutorial:
Note: All external links in this tutorial will open in a new window or tab.